Santander Introduces New Five-Year Fixed Rate - 4.64% for Up to £1.5 Million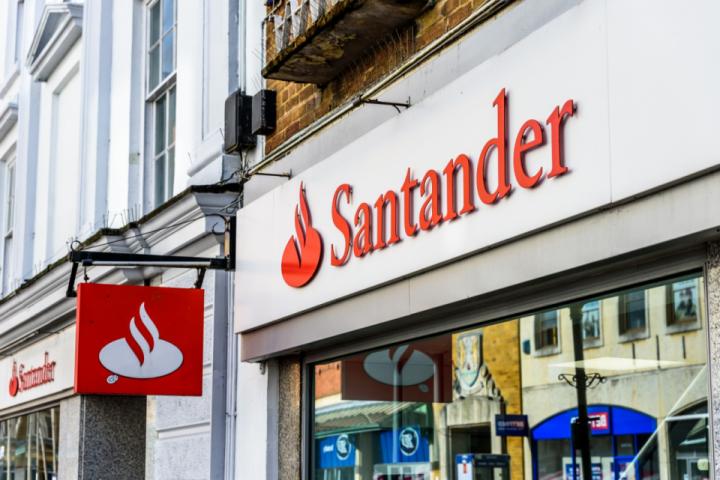 Santander amongst other lenders, have recently been reducing fixed rate mortgages for new and existing customers. Santander have reduced all their two, three and five year fixes up to 0.56% for mortgages up to £1.5 million. For larger mortgages, up to £5 million, Santander has also reduced rates up to 0.30%.
Santander's best rate currently is a five-year-fixed deal at 4.64% for residential purchases with a mortgage requirement up to £1.5 million. After the fixed rate period ends, the mortgage will revert to 3.25% over the Bank of England's base rate (currently 5.25%). The maximum Loan to Value is 60% and has a £999 arrangement fee.
Example:
For a capital and interest mortgage of £600,000 payable over 25 years, the interest rate will be fixed at 4.64% until 31st March 2029, after this it will follow a variable rate 3.25% over the current Bank of England rate of 5.25% for the remaining 25 years of the term, the current variable rate is 8.5%. The mortgage would consist of 63 payments of £3,385.13, followed by 237 payments of £4,575.30. The total amount repayable would be £1,301,564.23 which includes the loan amount - £600,000, the interest - £700,155.48, the product fee - £999, completion fee - £225 and a legal fee - £184.75. The overall cost for comparison is a 7.0% APRC.
How generous is Santander's Affordability?
To match the new deals, Santander are also offering generous Loan to Income multiples for residential purchases especially if your combined earnings are between £45,000 - £99,000.
The highest Loan to Income multiples of 5.5X income is available if your combined income exceeds £100,000, with a 25% deposit.
Capital and Interest

Interest Only

Combined income for all applicants

Loan to Value (LTV)

75% or less

Over 75% to 85%
Over 85%
75% or less
Over 75%

Less than £45,000

4.45x
4.45x
4.45x
4.45x
4.45x

£45,000 to £99,999

5.00x
5.00x
4.45x
4.45x
4.45x

£100,000 or more

5.50x
5.00x
4.45x
5.50x
5.00x
Interest Only Residential Mortgages
Santander has an attractive interest only mortgage offering. There is no minimum income requirement and will allow borrowing to 85% loan to value (75% maximum on interest only) if your annual gross income is over £250k. If it is below £250K than the maximum interest part will be restricted to 50% LTV.
With an interest only mortgage, there needs to be a repayment vehicle available to repay the mortgage in full by the mortgage term end. For those with at least £250k equity in the property, Santander allows the sale of the property to repay the loan. Some investment vehicles are also acceptable, some examples include mortgage related ISAs and investment portfolios. Please note, Santander will evaluate each application on a case-by-case basis.
In addition to Santander, there are other lenders in the market who will now consider Interest Only Residential mortgages, popularity for this type of mortgage is increasing particularly in the larger loan market.
How can Brooklyns Financial help?
We will advise you on the options available that are bested suited to you. We are here to help you every step of the way, just give us a call 01628 564631 or email us info@brooklynsfinancial.co.uk.
Please note your mortgage is secured on your property. Your home may be repossessed if you do not keep up repayments on your mortgage.
The information contained within was correct at the time of publication but is subject to change.
Source: Santander for Intermediaries